The UAE's government has been enforcing new laws and policies in an effort to draw professionals from different places. Lately, the authorities have been announcing the deployment of a new set of advantages to considerably increase the rates for Emiratisation in Dubai. By doing this, it will be feasible to increase the proportion of UAE nationals working in the country's private sector.
In this article, we will be talking about the new Emiratisation in Dubai rules for private sector companies. Numerous benefits will be included, such as wage assistance, pension assistance, child support, reduced service costs, and many more. You must be aware that it will also come with a new punishment provision for failing to comply with Emiratization. Let us observe:
What is UAE Emiratisation? Impact on Emiratisation in UAE businesses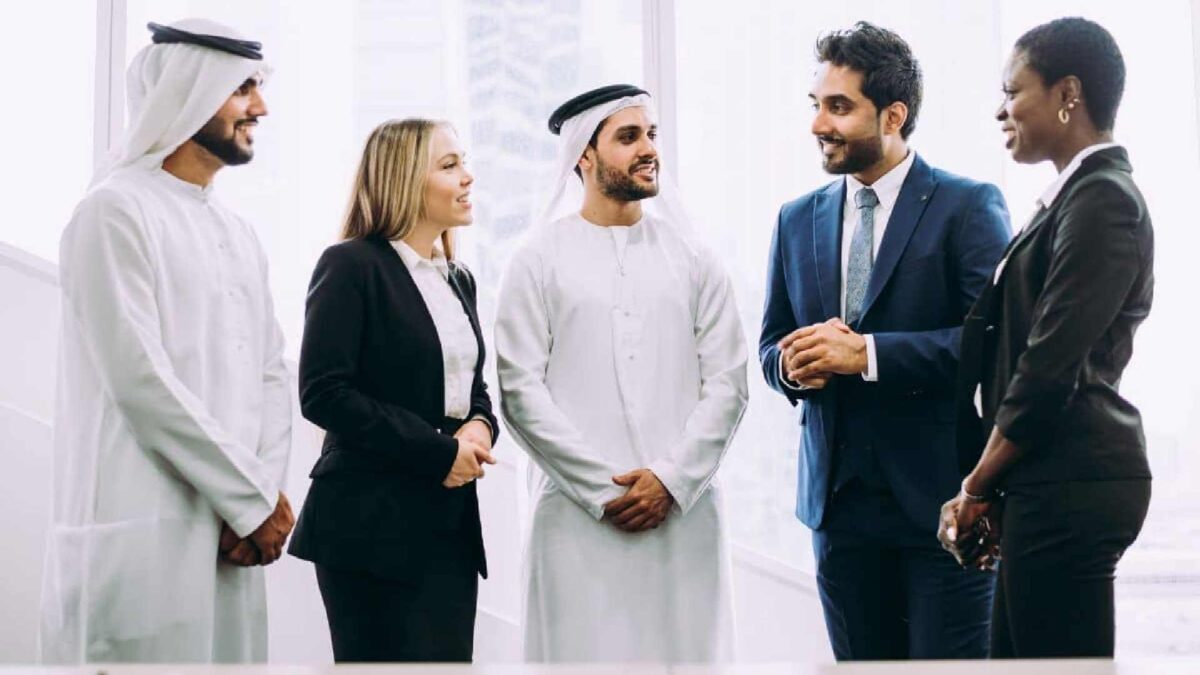 The UAE has greatly increased emiratization during the past ten years. In the insurance and banking industries, quotas for emiratization have always been required (4% for banking and 5% for insurance). However, a type of labor market assessment for companies with 50 or more employees began in 2017 as an employer enforcement mechanism.
A series of incentives to boost Emiratisation rates in the business sector were introduced by the UAE Cabinet last year. In actuality, the Cabinet has been implementing this as one of its initiatives for a variety of reasons. The UAE's economy and position will profit from these initiatives, which is the main reason to implement it. Also, local talent will have more space to thrive within businesses in the UAE.
By implementing this new UAE program, the government guarantees that Emiratis continue to be productive members of society. This new Emiratization rule is a federal program made up of Nafis-related resolutions. In other words, its primary goal is to expand the number of UAE nationals working in the private sector businesses and institutions.
The Cabinet has set a minimum tariff, according to His Highness Sheikh Mohammed bin Rashid Al Maktoum, Vice President and Prime Minister of the United Arab Emirates and Ruler of Dubai. There will be an average annual rate of 2 percent emiratization across the nation. Additionally, it will differ from highly skilled jobs in businesses with over 50 employees.
The objective is to raise this rate to 10% by 2026, which will improve employment prospects in the nation. More specifically, there will be over 12,000 job openings per year for people who work in all spheres of the economy. It is crucial that you are aware of all the components of the new Emiratisation law, including their advantages, reduced costs, sanctions, etc.
UAE's 2% Emiratisation Law Requirements:
According to the Emiratisation guidelines, if a private business has 50 or less people on its payroll, it must have one Emirati, and if the firm has 51 to 100 employees, it must have two Emiratis on its payroll.
Emiratisation's Benefits for the both Sector
There are a number of components to this new emiratisation UAE plan that you should be aware of:
Salary support: Emirati wage support is one of the best benefits that UAE citizens would be able to get through this new program. All UAE citizens employed in private sector organizations would receive a 1-year wage assistance under the new regulation. During training, this kind of financial assistance is only permitted up to AED 8,000 a month.
On the other hand, the new salary assistance benefit under this Emiratisation rule also offers financial assistance for university graduates. Thus, they are eligible to receive a total of AED 5,000 each month for a maximum of five years. This benefit will assist students in maintaining their financial independence as they explore for employment possibilities in any emirate or region of the UAE.
Pension support: The new Emiratisation rule's inclusion and provision of pension support is another outstanding feature that will help Emirati employees. It will offer a government-funded, five-year subsidy on the company's behalf toward the cost of pension schemes for Emirati workers. As a result, this perk will be advantageous for both businesses and employees.
Child support: Child support is the final financial advantage available to Emiratis employed by businesses in the private sector. More specifically, Nafis will contribute a minimum of AED 800 and a maximum of AED 3,200 per child per month. Emiratis who operate in the private sector will be capable to assist their children financially in any circumstance thanks to this.
Discounts: There will also be some benefits for UAE private sector businesses under the new Emiratisation rule. For instance, an 80 percent decrease in service fees is one of the rewards offered to businesses that surpass their Emiratisation targets. Remember that these are the MOHRE's service charges.
What are the rules governing Emiratisation?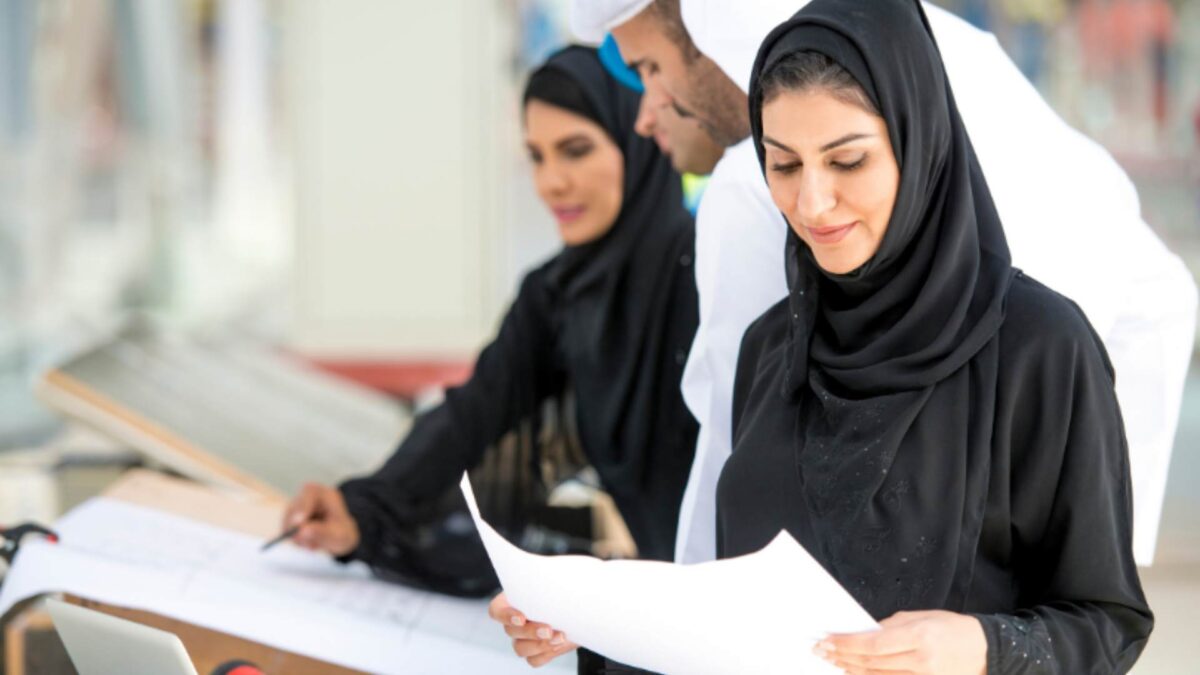 Regulations to raise the percentage of Emiratis working in the UAE have been in place for a while. The main goal has been to expand the number of UAE citizens working in the private sector. A new law in the UAE requires private companies to employ 2% of Emirati people yearly. The organizational policies and hiring practices of firms will undoubtedly be impacted by these regulations, particularly Ministerial Decision No. 279 of 2022.
These laws are a component of Nafis, a government initiative intending to give Emirati human resources more marketability and prepare them for employment in the UAE's private sector during the following five years. Every year, the program hopes to open over 12,000 new work opportunities for Emirati people in all industries.
The following list also includes the modifications to the law that will take effect in accordance with the rules provided by the UAE government:
Emiratization in the Private Sector (2% Emiratization Law) – Ministerial Decision No. 279 of 2022
Cabinet Order No. 18 of 2022, or the Classification Law.
New guidelines for the Nafis program's benefits.
Ghannam Al Mazrouei, General Secretary of the Emirati Talent Competitiveness Council, claims that Nafis will guarantee the effectiveness of the Emiratisation method. He also noted that Nafis will provide sizeable rewards to private sector businesses that reach key employment and training milestones for Emirati citizens.
The Nafis statistics indicates that 25,876 citizens currently have registrations on the platform. The new Emiratization program and Nafis activities are also available to these people. In the meantime, there are now 2,524 job openings on the marketplace. Finally, the total number of recipients rose to 4,074 people.
To recruit and keep talent, businesses may want to think about using strategies to address the achievement of these aims.
Requirements of the 2% Emiratisation Law in UAE
All employers who fall under the purview of the Ministry of Human Resources and Emiratisation MOHRE (i.e. outside of the free trade zones) are subject to the new Emiratisation in Dubai.
Private sector employers with 50 or more employees are required to increase the percentage of Emirati employees on staff beyond their current quota by 2% each year until they hit 10% in 2026. The specific number of Emiratis required will be decided in accordance with the overall number of competent employees in the firm.
To make their experience simpler, businesses can monitor their Emiratization rate in proportion to the number of trained personnel in the organization: :
1 Emirati worker needs to be hired for every 50 skilled workers.
Minimum of 2 Emirati workers among the 51–100 skilled workers.
3 minimum Emirati employees, between 101 and 150 competent professionals.
1 Emirati worker for every 50 or fewer workers, for numbers 151 and upwards.
Additionally, according to MOHRE, skilled workers are those who:
Fit into one of the following five worker categories:

Politicians, administrators, and business leaders.
Experts in the humanities, sciences, and technical sectors.
Technicians in the humanities, sciences, and technical domains.
Professional writers.
Jobs in sales and customer service.

Having a secondary school diploma that is equivalent to or higher.
A worker's certificate with the appropriate authority's seal.
4,000 AED monthly salary.
Employers must ensure that Emirati nationals are counted against the quota by:
Companies should be aware that all present Emirati personnel before January 2023 will be exempted from the quota calculation.
Penalties for non-compliance
The new Emiratisation rule contains penalties for non-compliance in addition to rewards and savings on service prices. A private sector company will receive a fine of AED 6,000 per month if it violates the requirements to hire a 2% Emirati staff. All non-compliant businesses in the private sector will also be subject to this fine; which has been into effect since January 2023.
However, it is crucial to be aware that if businesses continue to be non-compliant, this sum would rise to AED 1,000 annually. The UAE Cabinet, on the other hand, has passed resolutions to that effect. If any private sector companies fail to satisfy the new Emiratization requirements, they will all face severe fines.
Additionally, Dr. Abdulrahman Al Awar, Minister of Human Resources and Emiratization, added a significant statement regarding this new program. Al Awar claims that in order to meet the quota of 10% in 5 years, private businesses with at least fifty staff members should employ 2% Emiratis in high-skilled positions.
In addition to the details we previously supplied, you should be aware of additional information on the new Emiratisation in Dubai. For instance:
The entire number of new Emiratis who began working in the private sector since the beginning of Nafis in September 2021 was given by the UAE authorities. Up until March 2022, the amount increased to 5,558 while the quantity of businesses that added new employees rose to 1,774. As a result, Nafis is now providing Emiratis with all of the perks, including financial assistance and service price discounts.
To achieve the objective of increasing UAE nationals' productivity and competitiveness, Nafis has various activity packages. They all center around training courses, chances for professional growth, and more.
Stay up to date with Connect Resources
To reap the rewards of new regulations and avoid any legal problems in the near or distant future, it is essential to maintain compliance. Having a trustworthy partner like Connect Resources can help you keep informed and get compliance advice.
Additionally, if you are unsure about how the new legislations, our office can always offer you the finest advice possible. With us, you can learn everything about residence visas in the UAE, gross pay vs. net pay differences, GDRFA approval, and so much more. Allow us to provide you with the information you need to keep a compliant business!
Moreover, if you are the owner of a business in the UAE, using our HR services would help you grow it. For instance, if you use our HR consultancy services, we can give you advice on a variety of topics, such as the most recent headlines. At the same time, we provide the best HR outsourcing services to guarantee the efficiency and compliance of your company. With us, you can cover the Emiratisation in Dubai quota without any problems.
In this way, you can also make the most out of our visa services. Plus, comply with the ministry of human resources and emiratisation visa status. We have a team of specialists that can give you the necessary support during the visa process of your workers. Make the most out of what we have to offer and forget about penalties and fees.

We are one of the leading PRO services companies in the UAE. Therefore, we have the necessary knowledge to help you keep your business in the right track. If you want to start obtaining our professional assistance in the UAE, give us a call at +971 43 316 688. You can also send us an email at contact@connectresources.ae.